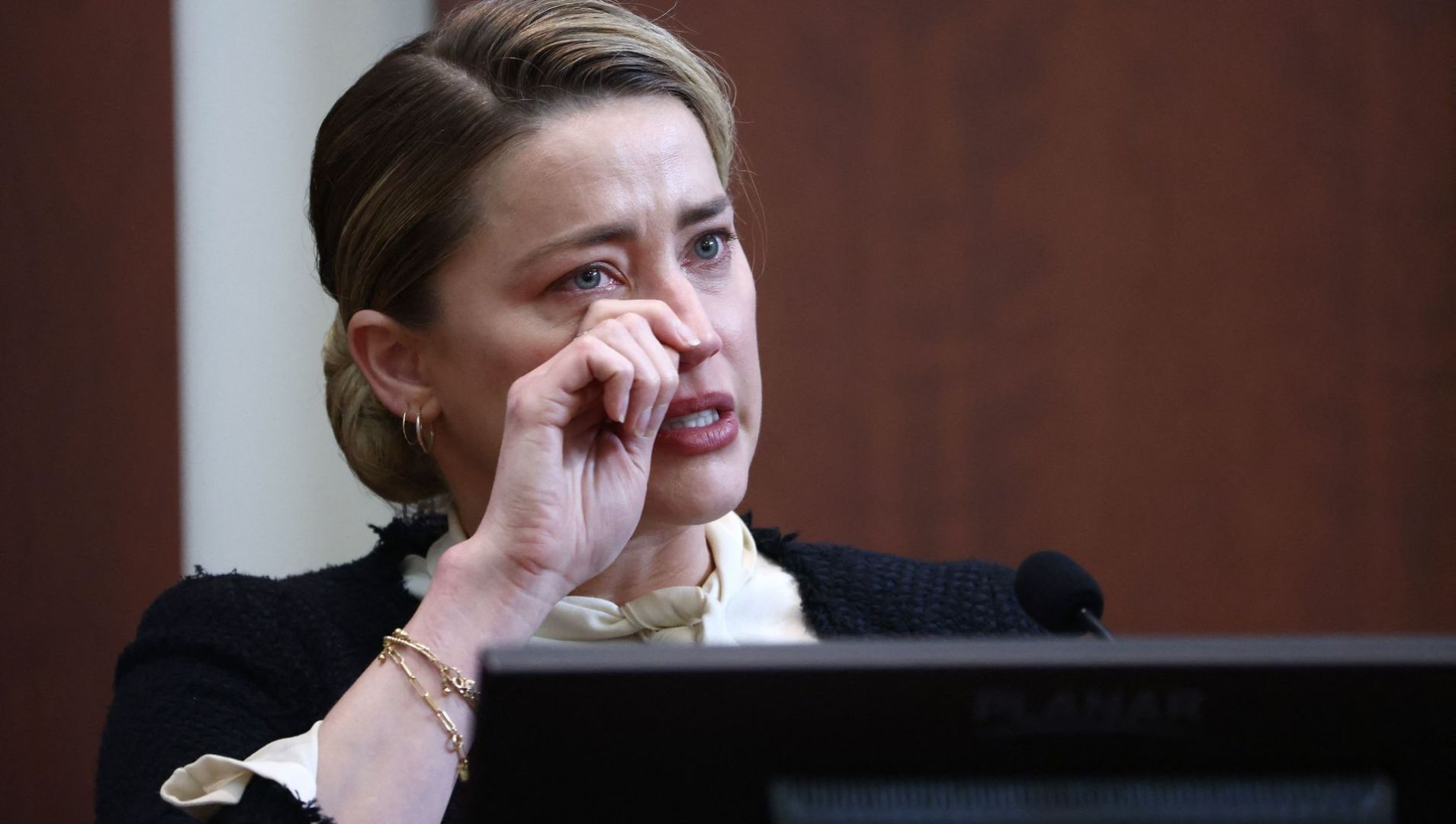 Amber Heard testified on Tuesday that she did not leave feces in bed to prank Johnny Depp. 
During Tuesday's continuation of Depp's ongoing $50 million defamation lawsuit against his ex-wife over a Washington Post op-ed where she said she was a victim of domestic abuse, Heard testified up about her relationship with her ex. Among them, multiple incidents of Depp's alleged abuse, and the accusations that she left feces in the actor's bed after an altercation with him at her 30th birthday dinner. 
"My life was falling apart," Heard said, per E. "I was at a crossroads in my life. I was really serious and I had just been attacked on my 30th birthday by my violent husband, with whom I was desperately in love and knew I needed to leave. It was not really a jovial time and I don't think that's funny. Period. That's disgusting."
Heard, who says she was not in a "pranking mood," blamed the incident on Depp's dog Boo, who Heard claims would "burrow in the bed" and "had bowel control issues." In her recollection of events, the dog had just eaten Depp's weed. Depp previously testified that he thought Heard left the poop in the bed before she went to Coachella. Security guard Sean Bett advised him to stay away from the home after spotting the feces.
"I understood why it wasn't a good time to go down there," Depp testified back on April 20. "My initial response to that was, I mean… I laughed. It was so outside. It was so bizarre and so grotesque that I could only laugh. So, I did not go down there that day." 
Also during Tuesday's testimony, Heard accused Depp of physical abuse—including an incident where she says he slammed her against a wall and wrapped a shirt around her neck. She also accused Depp of striking her after he mistook a body double in a sex scene during London Fields as Heard. After watching it together, Heard claimed that Depp called her a "liar and a whore." Heard alleges that he then "slapped me in the face in the bedroom."
"At another moment, he punched me across the jaw. At one point he either pushed or threw…. I went flying into this old church furniture," Heard said. "I later thought I had a concussion."
Jurors were also shown images of Heard's swollen face during the trial, after she claimed that Depp threw a phone at her. 
In April, Depp verified a claim that he said he'd "fuck her burnt corpse" over text message, and said that at one point he believed his ex-wide was having an affair with actor James Franco. Both Depp and Heard have accused each other of physical and verbal abuse. Heard accused Depp of sexual abuse at the start of the court sessions, which his team has denied.