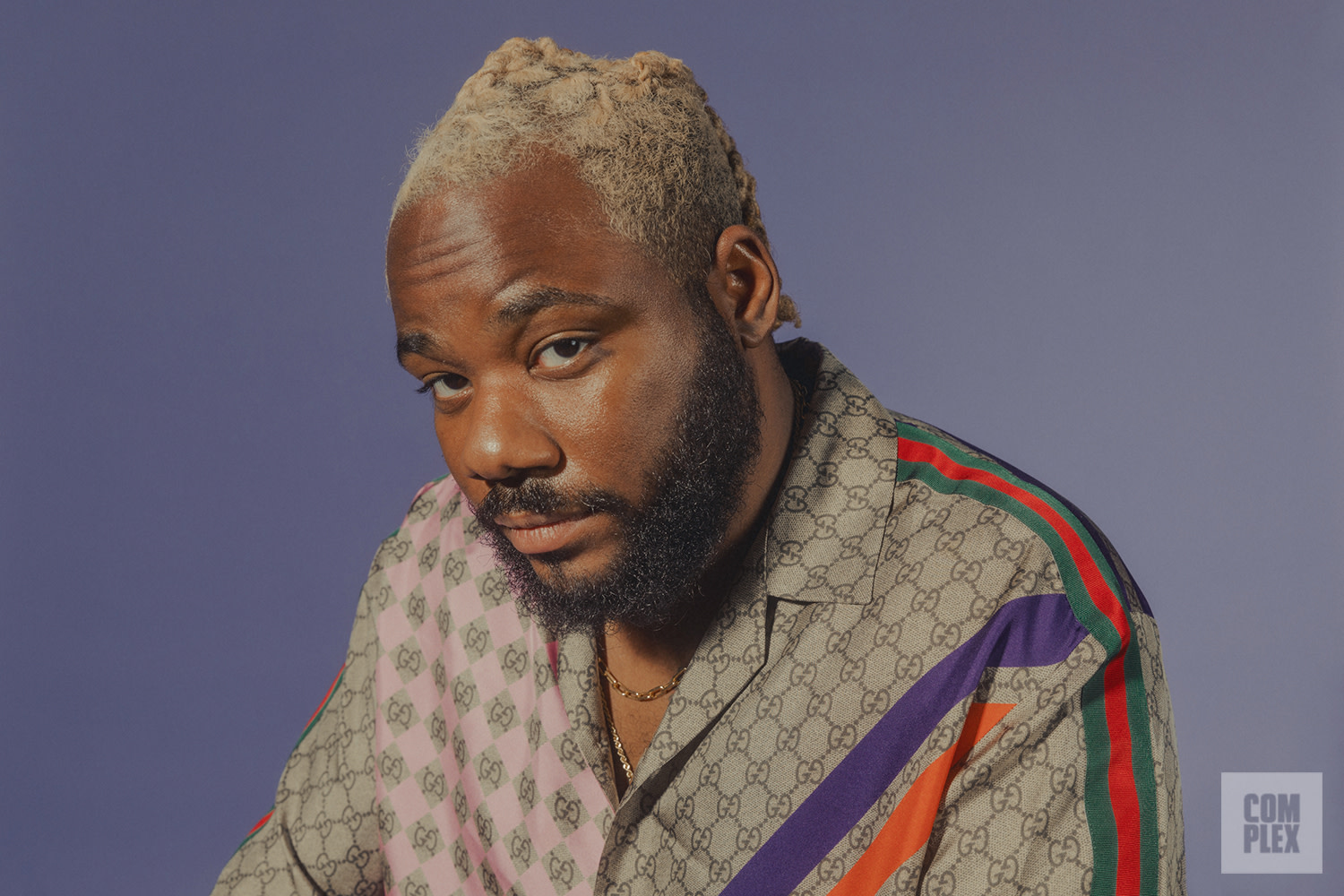 In "Sportin' Waves," the second episode of Atlanta's second season, Alfred "Paper Boi" Miles' profile as a rapper is growing in Atlanta and beyond. Despite that, Alfred (Brian Tyree Henry) still finds himself being a discontented drug dealer sitting in the back seat of a Chevy Impala engaging in small talk with his plug who abruptly, and apologetically, robs him at gunpoint mid-conversation.
"My fault, bruh," the man casually says to Alfred. "You'll be alright, though. Your song is hot. It will probably go platinum or some shit," he adds, while calmly grabbing Alfred's bag of money and moving it to the front seat. "I ain't making no money off that fucking song, n****," Alfred retorts before handing over his car keys after the plug demands them—"I don't want you to chase after me when I pull off," he says. 
Alfred struggles to exit the vehicle because the child lock is on, but eventually "escapes" by awkwardly extending his arm out of the car window to open the door. "I would take you home, but you might come out the house shooting at me and shit," says the plug before pulling off and leaving Alfred alone with no drugs, no money, and no car keys. 
Stephen Glover, a writer and executive producer on FX's surreal hit Atlanta, wrote this moment, which captures his approach to scene building and character interactions that's been instrumental in shaping the dark humor and absurdity that's come to be associated with Atlanta.
"I think a lot of my favorite scenes in Atlanta are straight out of his brain," says Atlanta director and executive producer Hiro Murai, who offsets Glover's writing with complementary pacing. "To me, that scene is the perfect distillation of Steve's sense of humor: It's simultaneously really funny, but also kind of sad and fucked up." 
The scene defies expectations set by the "rules" of television, which Glover, and his older brother Donald Glover, completely disregarded en route to success with Atlanta. He had no experience writing for television, but that's a big reason why the older Glover, Atlanta's creator and star who is 38, placed the younger Glover, who is 33, in the show's writers' room. "My mind was probably more open to, 'What can't you do?'" Glover says during an early-May phone call from Atlanta, where he's in production on an upcoming project.