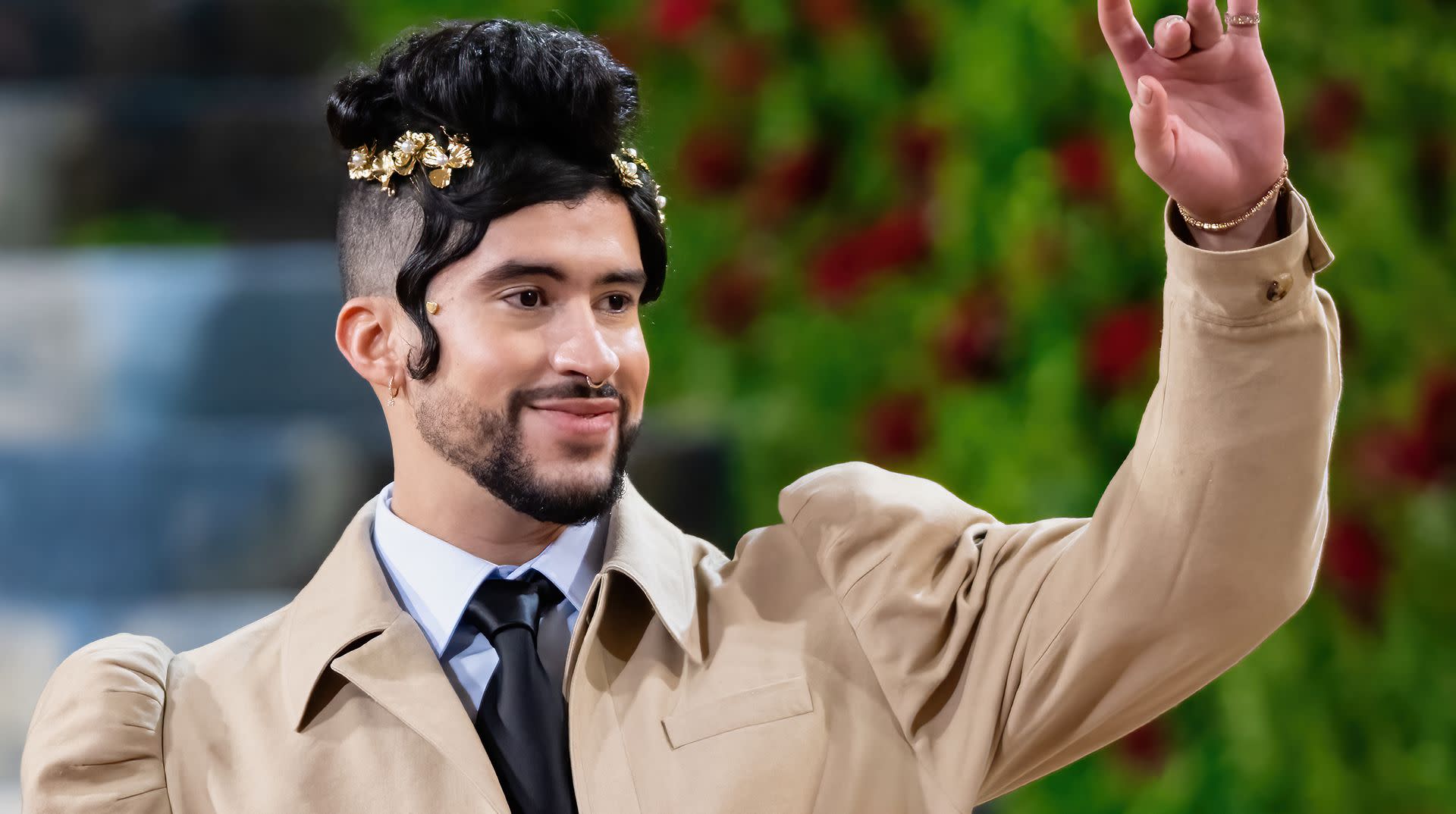 Bad Bunny has long been a hero on the charts, but now he's doing it onscreen.
The global sensation opened up to GQ for a new cover story, and touched on what it was like to get the starring role in Sony Pictures' upcoming El Muerto, the first live-action Marvel property with a Latino lead. 
"I grew up watching wrestling," he told GQ of the antihero part. "This role is perfect, and I know El Muerto is going to be epic. I'm a Marvel fan and the fact that I'm now part of this family still feels like a dream."
Bunny made his WWE debut at WrestleMania last year during a tag-team match, and this summer appears in the star-packed Bullet Train led by Brad Pitt. But that doesn't mean there's any less pressure when in comes to taking on the lead role as a Marvel character.
"Maybe, for some people, it's different in that the higher they go, the less pressure they feel, because maybe they're confident that everything they do will be a success," the 28-year-old said. "But I'm the opposite—the more I acquire an audience, the more I go up, the more pressure I feel to keep going. Sometimes, I can't sleep thinking about that. I go days without sleeping."
El Muerto—part of Sony's group of Marvel films, separate from Disney's Marvel Cinematic Universe—is scheduled to arrive in theaters on January 12, 2024.
In other Bad Bunny news, the singer's new album Un Verano Sin Ti moved an impressive 274,000 equivalent album units in the U.S., topping the Billboard 200. This marked his best-ever sales week and second No. 1 on the chart.