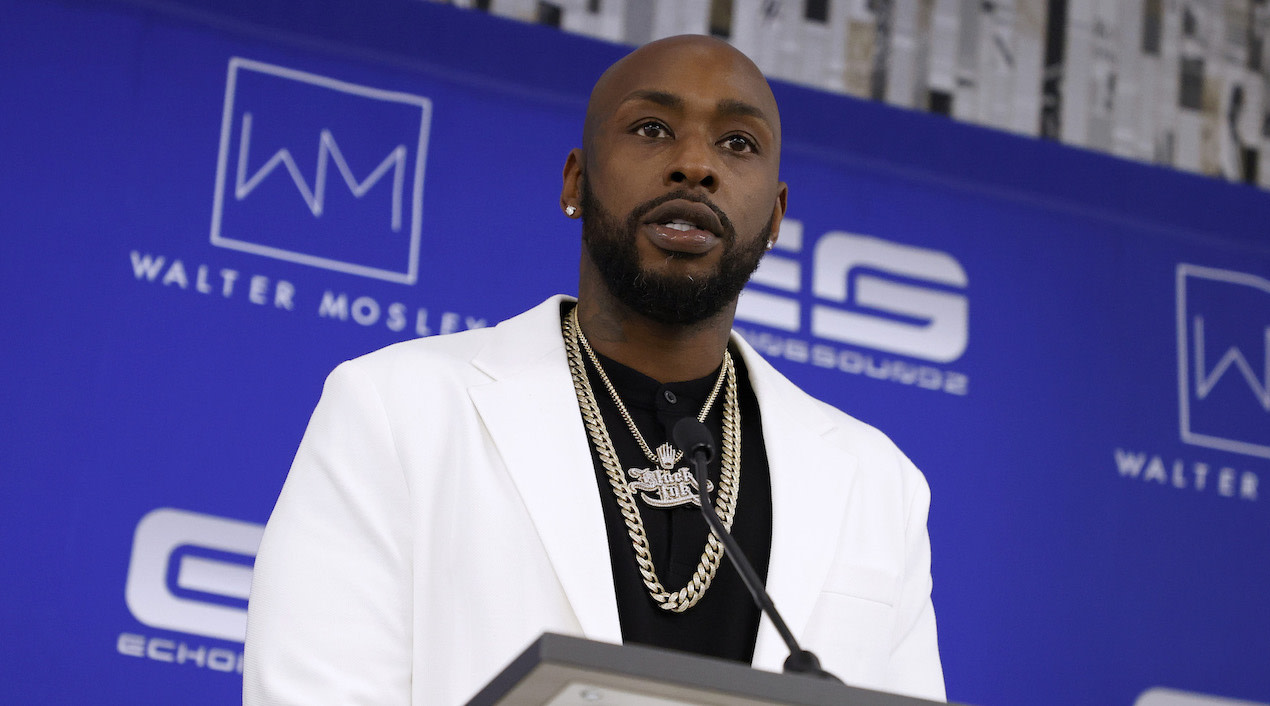 Fresh off getting fired by VH1 after a video surfaced of him allegedly abusing dogs, Black Ink Crew New York's Ceaser Emanuel is claiming that the whole thing was a setup.
While chatting with TMZ's New York producer Seleah Bussey on Thursday night, Emanuel addressed the backlash he's faced over the viral clip, which showed the tattoo shop owner striking his dog with a folding chair multiple times.
According to Emanuel, he was merely "breaking up a fight" between his dogs, until one of them went after him.
"I know the footage that everybody seen, it looks crazy," he told the outlet. "Even me looking at it, it looks crazy. But it's a moment in time I wish I could take back. I came home, my dogs is attacking each other. And I don't mean the regular, just play fighting. I mean they was going for each other's necks, basically trying to kill each other."
He continued, "I separated the dogs. Now, one of the dogs attacked me. What I did was open the garage door, try to deescalate it. But I was nervous. I'm not gonna tell you no lie. I was nervous and I was scared. So, at the end of the day, I was trying to back the dog down. I was honestly trying to scare him. At not one time was I trying to abuse this dog. All I was trying to do was get him back in his cage."
Emanuel went on to declare that he was "set up," as the leaked footage came from his Ring camera.
"I don't know how the footage got leaked," he said. "I know that was off my Ring camera … I'ma keep it a buck with you. I feel like I'm being set up in some way because the way I'm being portrayed, that's not my character."
Earlier this week, Emanuel, who's starred on the long-running reality series since its 2013 premiere, was axed by VH1.
"We have made the decision to cut ties with Ceaser Emanuel from Black Ink Crew New York," a spokesperson for the series told Deadline. Since next season was close to finishing production, this decision will not impact the upcoming season."
Watch Emanuel's full explanation up top.