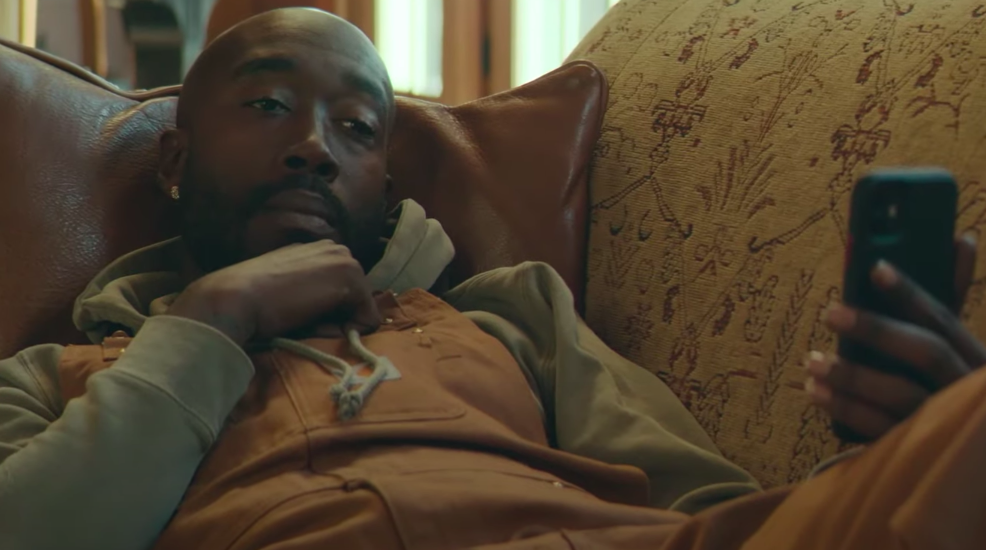 Freddie Gibbs makes his feature film debut in Diego Ongaro's Down With the King, out this summer. Monday, Gibbs shared a new trailer for the film, which sees him taking on a role he previously described as "therapeutic" in an interview with Complex last year.
The trailer premiered via Collider on Monday and gives fans a two-minute look at what to expect in Ongaro's film, which sees Gibbs playing a musical artist by the name of Money Merc. When Merc announces his retirement, he's placed at odds with his manager, who leaps into action in an effort to get Merc to reconsider.
In addition to hitting a number of festivals this year, Down With the King will be released on VOD on June 28. Last October, per KTBC, the movie made its U.S. debut as part of the Austin Film Festival lineup. At the fest, King was selected as a Spotlight Film, a distinction given to works from "rising creators" that festival organizers consider to show "exemplary filmmaking feats."
Speaking with Khal for Complex last summer, Gibbs noted this role marks the result of years of hard work in the acting space. In his words, he was looking for "real avant-garde, artistic type of things" when the opportunity arose. According to Gibbs, prep for the part began as soon as he received official word of his casting.
"We probably shot for about maybe two months, but I wanted to show the staff, the cast, the crew, and the director, Diego, that I was coming in prepared and I was coming in and ready to work," he told Complex in July.
In April, Gibbs launched his Space Rabbit Tour, which will next take him to the Majestic Theater in Detroit. See more dates below.