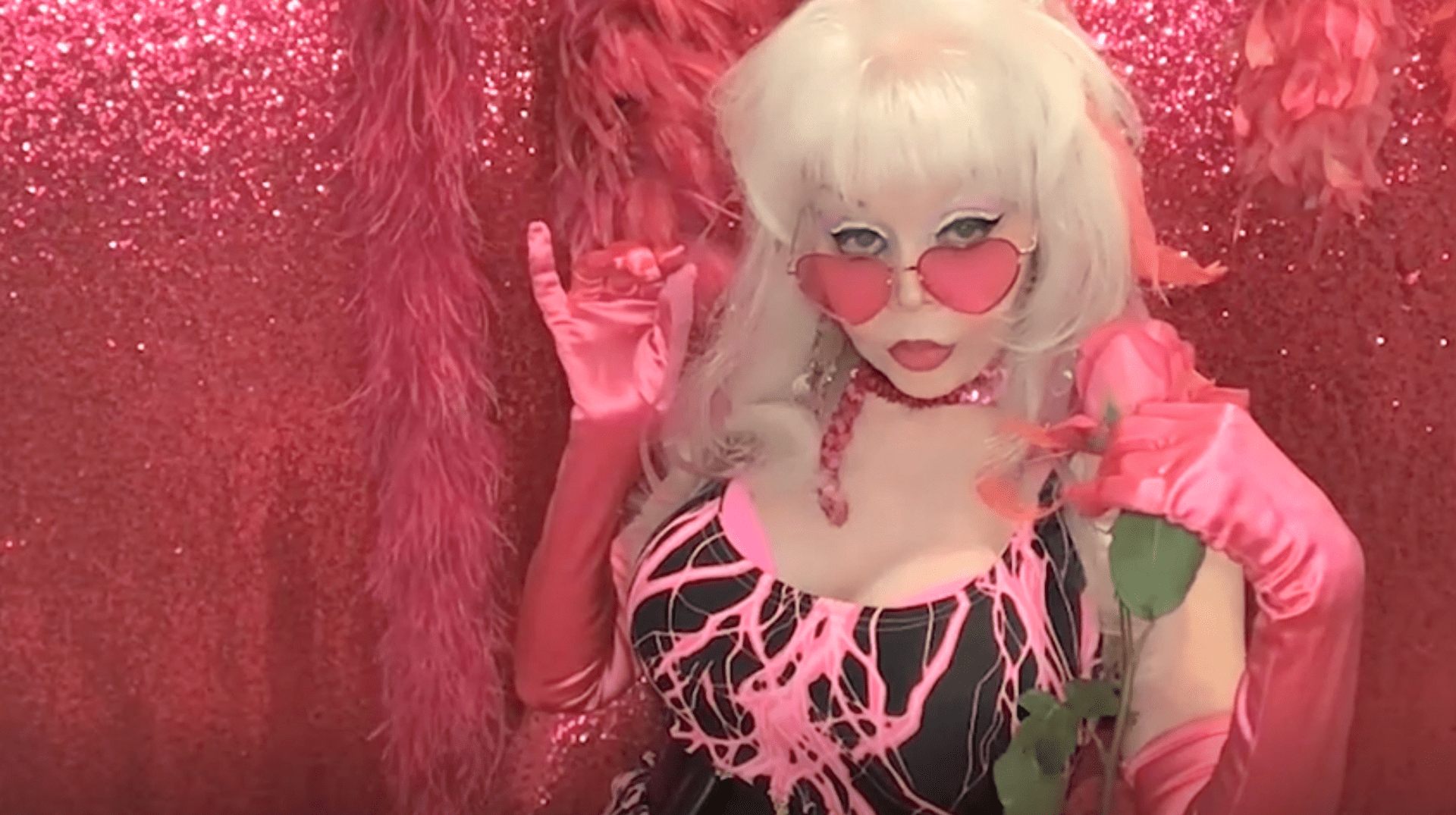 Angelyne—the '80s billboard icon and focus of the new Peacock series Angelyne starring Emmy Rossum—says the show not only "misrepresented" her, but ultimately didn't "do me justice."
In a new interview surrounding her thoughts on the portrayal, Angelyne told Inside Edition this past week that the series, which launched with its first episode on the platform on Thursday, wasn't up to her standards. 
"I had a little glimpse of it and I refuse to watch it," she said. "It doesn't do me justice. Would you be flattered if someone played you and misrepresented you?"
The series itself is based on a 2017 Hollywood Reporter piece that touched on her identity, in which she was questioned on her backstory. In it, Rossum plays the star, who gained notoriety when she appeared on billboards around Los Angeles. 
Martin Freeman, Hamish Linklater, and Michael Angarano also appear in the series, which the real Angelyne told TMZ stars someone who is "opposite of her." Angelyne describes herself as "sexy" and a "kitten," as well as someone with a "soft voice," all of which she feels the show didn't highlight. Showrunner Allison Miller previously said that the plot isn't Angelyne's "true story" but rather "inspired by everything Angelyne represents."
"It's nothing I wanted," Angelyne shared. "I thought I wanted it, but live and learn. It's not [something] I'd want ever to happen ever again… I had a dumb blonde moment and had no idea. She told me she was going to do a great job. She was crying, trying to convince me that she was going to do her best. And I didn't see it that way. At least I didn't. Maybe people will, maybe they won't. There's nothing like the real thing, you know?"