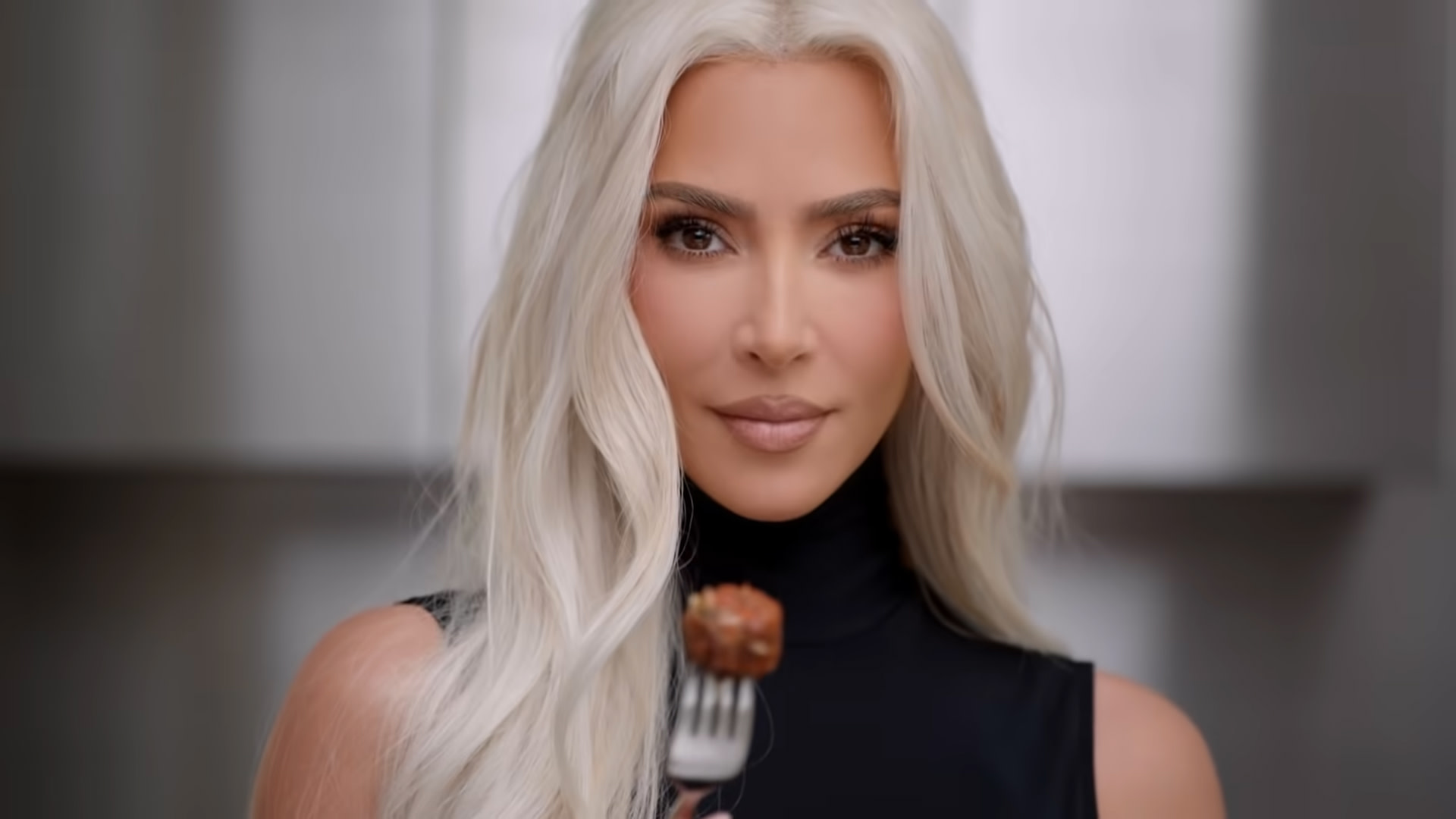 Kim Kardashian has responded to criticism that she didn't actually eat any of the food she was promoting in her new Beyond Meat commercial.
In a series of posts on her Instagram Story which she captioned, "Guys, come on…," Kardashian showed that she did, in fact, eat some of the food when shooting the commercial. Of particular note, she even took a bite out of the burger many accused her of "fake chewing." Beyond Meat also shared additional clips from the shoot that showed her enjoying the meat alternatives.
The Beyond Meat ad, in which Kardashian announces that she's the company's new Chief Taste Consultant, initially went viral after many people pointed out it looked as though Kim was fake-chewing the food. Comments across both her Instagram posts and the YouTube video of the ad highlighted the bizarre decision to not show her eating any of the products.
Beyond Meat has also denied that Kardashian didn't take a bite out of its products. "When we said Kim's greatest asset is her taste, we meant it. Of course, she eats Beyond Burgers (and Beyond Chicken Tenders and Beyond Sausages…) in real life and on set. That's just one of the reasons why we love her and named her our Chief Taste Consultant," the company said in a statement to Today. "We're loving that more people are being introduced to us, our products, and our mission."
So there you have it. Kim did eat some of that burger after all. Now we can all rest easy.