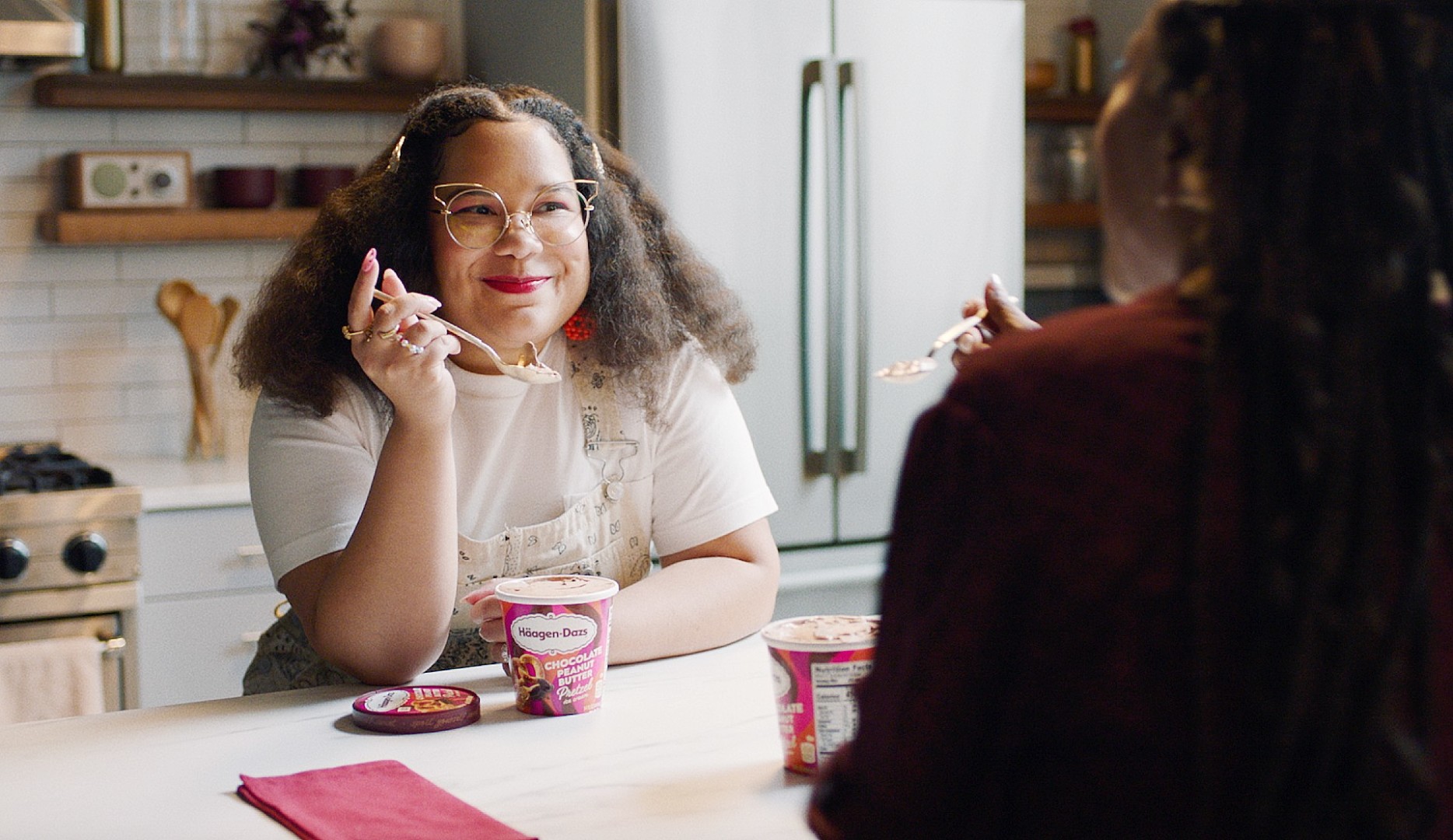 It's summertime and we have the new Häagen-Dazs City Sweets Collection on our minds. And we're not the only ones. In celebration of its new line of flavors, Häagen-Dazs tapped a few go-to influencers to sit down with a series of tastemakers and culture creators that have partnered with the brand to share stories about their journeys, which are as colorful and tasteful as the indulgent flavors made by Häagen-Dazs. Their first stop, the Bronx, New York, where the brand was founded over 60 years ago. 
Inspired by the Chocolate Peanut Butter Pretzel flavor in the new City Sweets collection, Chef Velez chats with Chef Nyesha Arrington while whipping up a special salty pretzel cake to complement the similarly-flavored ice cream. Velez talks about her journey as a pastry chef and subtly reminds Chef Arrington that "all good things come from the Bronx." And that they do. So when you couple that connection with Velez's creative personality and vibrant spirit, which mimics that of the Häagen-Dazs founders, it's clear why Häagen-Dazs scooped her as a partner.
Watch these two culinary pros talk about society's opinion of what a chef should look like, why life isn't just made of sugar and sprinkles, and how New York has influenced Velez's work.