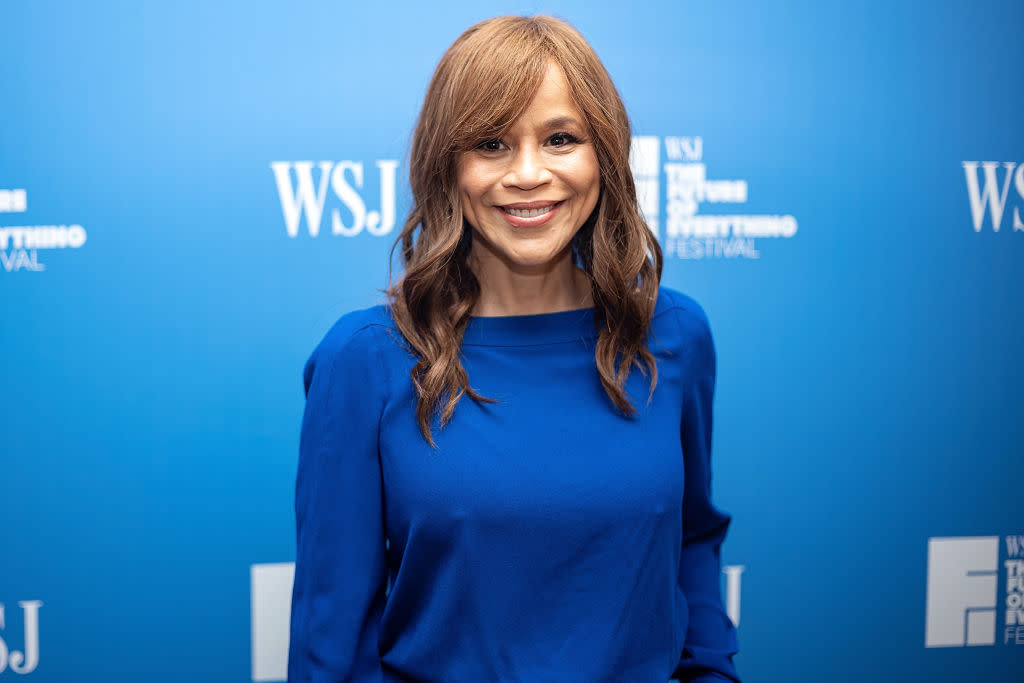 Rosie Perez recently reunited with her White Men Can't Jump cast members Woody Harrelson and Wesley Snipes at the 2022 Academy Awards in honor of the basketball comedy's 30th anniversary (making it the first time she has been invited back to the ceremony in 28 years). The 1992 classic movie, which was one of her career's most iconic roles, is set to get the reboot treatment this year with a script from black-ish creator Kenya Barris and will star Sinqua Walls and Jack Harlow. But Perez is not one of those people who look down on remakes.
Instead, she tells Complex in a recent interview that she wishes everyone involved "the best of luck" and that she believes the movie is iconic enough for its legacy to live on through various interpretations of it like A Star Is Born. "Come on, people. It can happen," Perez tells Complex. "Give these younger kids a shot, man. No pun intended. Give them a chance." 
While she may have gotten her start in movies, Perez is having a major TV moment right now. The actress is starring as a detective named Flora Neruda in Apple TV+'s latest crime drama Now and Then, which premiered on Friday, May 20. She has also been killing it on HBO Max's hit series The Flight Attendant, which is currently in its second season. After a career spanning decades, it's a treat to see the actress on our TV screens regularly. 
Now and Then is about a group of six college friends whose graduation celebration ended up with one of them dying, and it comes back to haunt them 20 years later. Perez's character was the detective on the scene of the accident, and she finds herself leading another investigation tied to the case two decades later. The show bounces between the two timelines of the past and present and the younger versions of the characters were played by different actors—including Manolo Cardona and Oscar nominee Marina de Tavira—except for Perez who played both the younger and present-day versions of Flora. 
Now and Then is also Apple TV+'s first bilingual series, and although Perez's parents are both Puerto Rican, her sister Carmen was on set to help with her Spanish pronunciations. Carmen not only coached Perez with her Spanish lines but she also helped her decompress after filming emotionally taxing scenes—and the actress had plenty of those moments on the show. But that's what Perez wanted. The actress shares that she only took on the role after asking for Flora to have more depth and more of a backstory, which resulted in the Oscar-nominated actress delivering an incredibly compelling performance.
Perez has been in Hollywood for quite a while. After getting her start in 1989's Do the Right Thing in 1990, she has become a cultural icon for many. Complex caught up with the actress and she opened up about working on the Apple TV+ series, asking for more for her character, and what she really thinks about the upcoming White Men Can't Jump reboot.