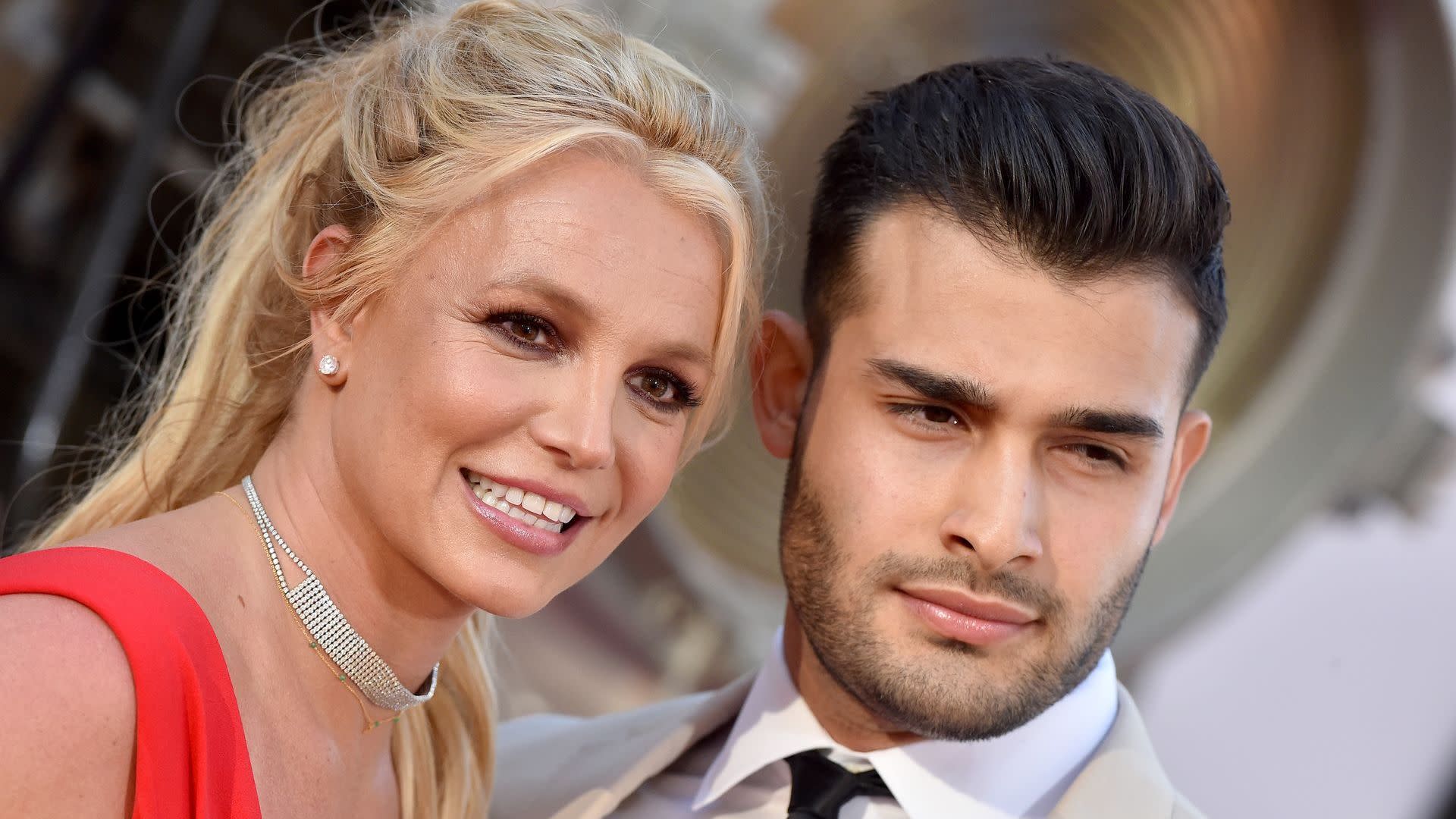 Sam Asghari's ex-girlfriend spoke highly of Britney Spears' new hubby, calling him "a fantastic husband'" and said he'd likely make a "fantastic father."
"He's not like the cheating type or the flirting type. He's very devoted, very supportive so I think I only see good things for them," Mayra Veronica told TMZ. "He's the type that he's gonna concentrate on his work. She looks like she's more into just building a family now which is fantastic so I think it's a great thing for both of them."
She continued, "When I dated Sam I was pretty much in the same situation that Britney was in. I was being controlled by my management and what have you and he just kinda came into the picture while I was trying to separate from all that, and I think he really helped. He's very understanding, he's very supportive. So I think that that's what she needed at the time. That's what she still needs. So I think they're a perfect match, to be honest."
She went on to say he's kind and that he'd likely make a great father if given the opportunity.
"I think Sam would be a great father," she said. "First of all, he's gonna have the time to just devote himself to the children. He was always before this type of entertainment career he was more into…wanting to be a police officer. So I think there's that protection of sorts as a male figure and as a father."
Britney Spears and her longtime boyfriend were married at their Los Angeles residence on Thursday. The pair were wed roughly nine months after they got engaged, and held their ceremony in front of 60 attendees including Paris Hilton, Selena Gomez, Drew Barrymore, and Madonna.
As previously reported, Spears ex-husband Jason Alexander attempted to crash the wedding and was ultimately arrested. He was booked into Ventura County jail at 7:32 p.m. and charged with three misdemeanors including trespassing and refusing to leave private property, and vandalism not exceeding $400. He was held on $2,500 bail.
Watch Mayra Veronica's full interview below.