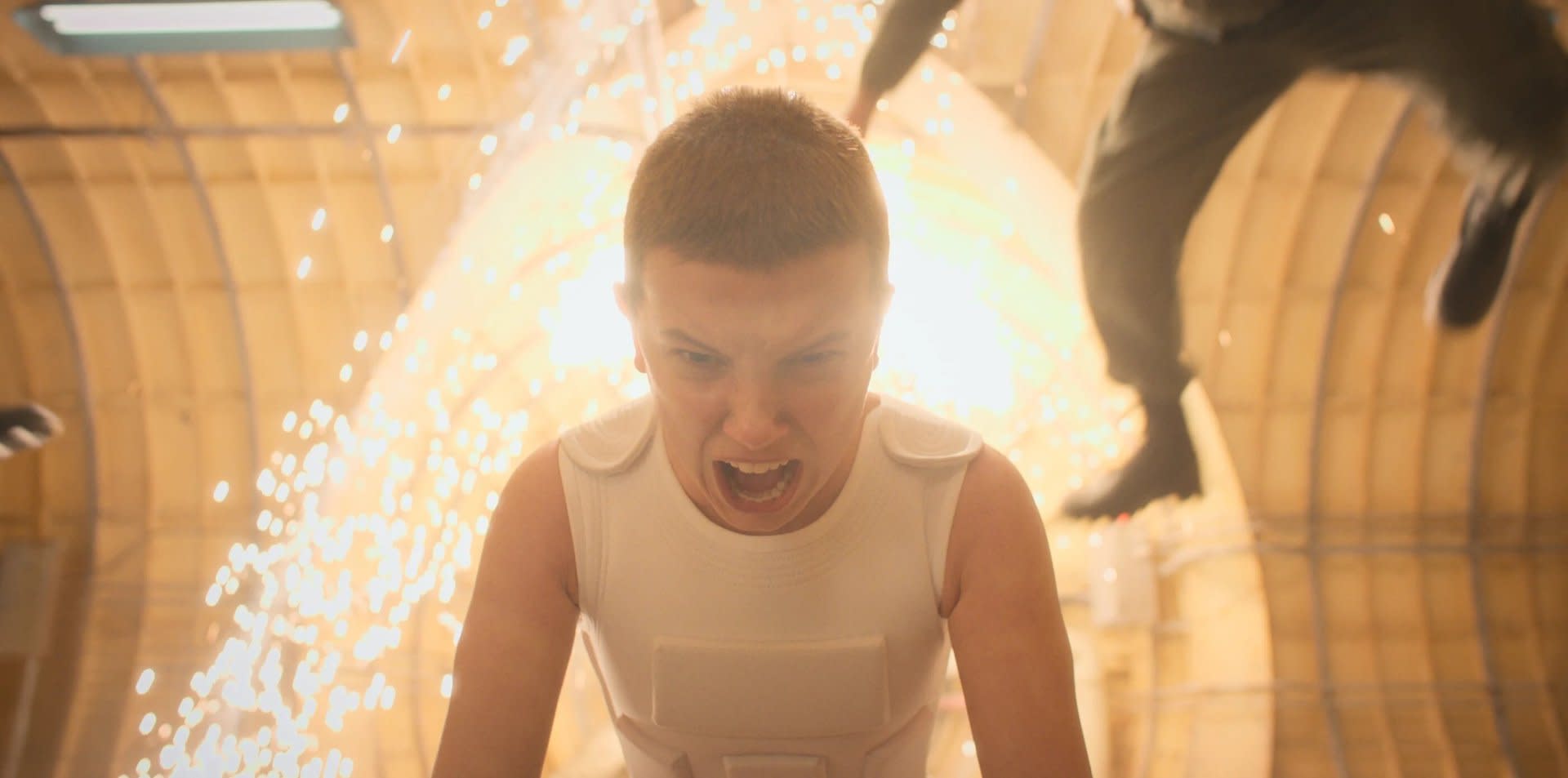 Nearly three years after the premiere of Season 3 of Stranger Things, the hit Netflix series returned this weekend with the first volume of Season 4.
Stranger Things' new season consists of seven episodes, while the second volume is set to arrive on July 1 and will consist of just two episodes. Episodes 1 through 6 run approximately an hour and 15 minutes each on average, while Episode 7 checks in at an hour and 40 minutes. 
Meanwhile, the pair of episodes in Volume Two will also have long running times, as Episode 8 comes in at an hour and 25 minutes, with the Episode 9 finale topping out at a lengthy two hours and 30 minutes.
"With nine scripts, over eight-hundred pages, almost two years of filming, thousands of visual effects shots, and a runtime nearly twice the length of any previous season, Stranger Things 4 was the most challenging season yet, but also the most rewarding one," the Duffer Brothers wrote in February. "Given the unprecedented length, and to get it to you as soon as possible, Season 4 will be released in two volumes."
Fresh off the premiere of Stranger Things' latest season, scroll down to see some of the best reactions to the first seven episodes of Season 4.
And just a warning, probably not a good idea to read on any further if you want to avoid spoilers.