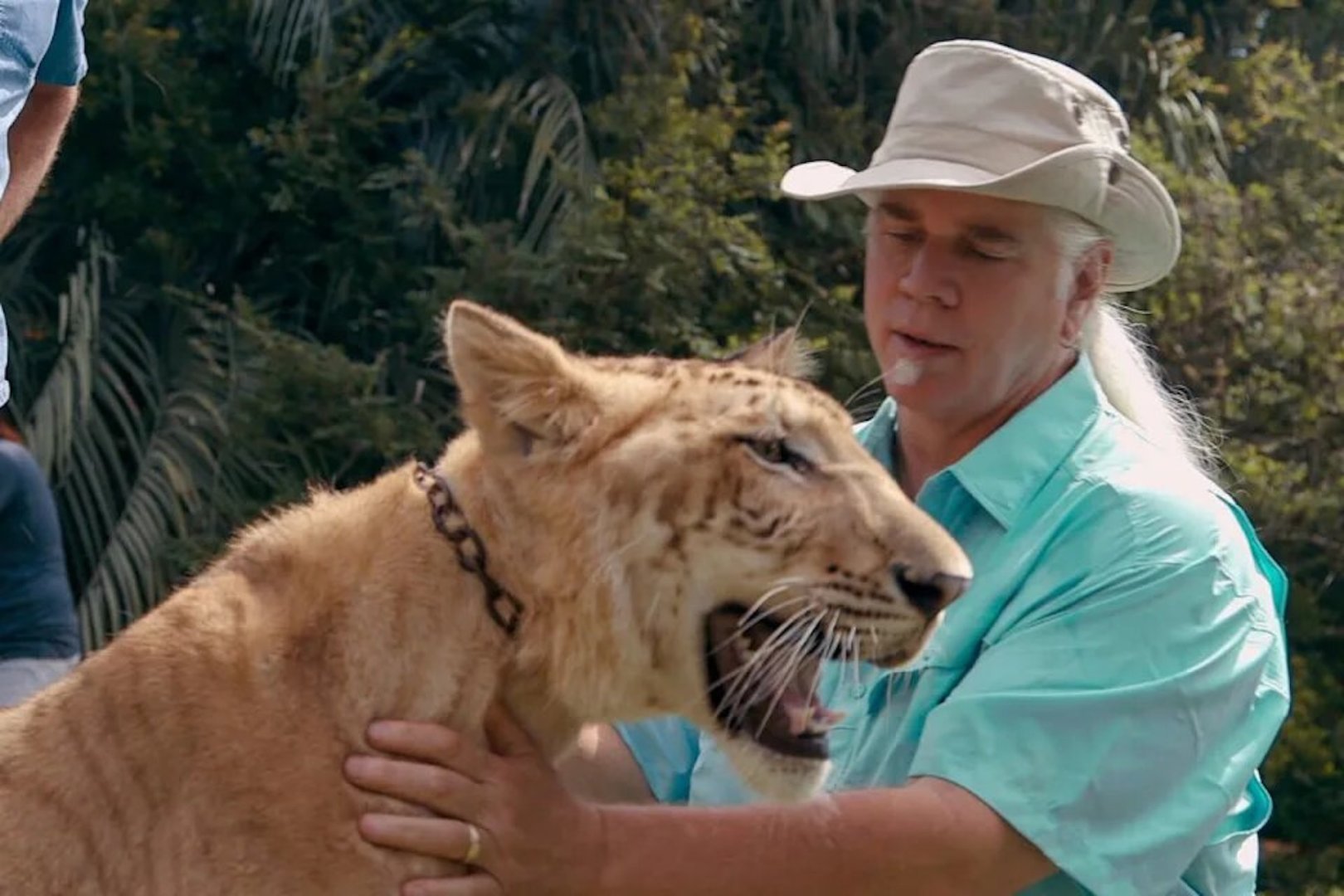 Bhagavan "Doc" Antle, who starred in the first season of the hit Netflix series Tiger King, has been arrested in South Carolina.
TMZ reports Antle, 62, was arrested by the FBI and booked into a South Carolina jail on Friday. Law enforcement told the outlet that the arrest has to do with money laundering.
The owner of Myrtle Beach Safari, Antle appeared in Tiger King's debut season in 2020. He is currently being held in the J. Reuben Long Detention Center in Horry County, South Carolina, and is due to appear in court next week.
Antle's arrest arrives nearly two years after he was charged in Virginia with two felony counts related to wildlife trafficking. 
Following his October 2020 indictment, Antle told TMZ: "I am terribly shocked and disappointed at the charges that have been filed against me by the Commonwealth of Virginia, and how they have sought to involve my daughters in this matter. I categorically deny any act or conduct that could ever be considered as "animal cruelty."
Meanwhile, Antle's 2020 arrest was celebrated by activists, who praised law enforcement for handing down charges against the Tiger King star.
"We applaud the Dept. of Justice and FBI for arresting Bhagavan 'Doc' Antle, a longtime scoundrel engaged in the egregious and inhumane trade of dangerous big cats," Marty Irby, executive director of Animal Wellness Action, told the New York Post at the time.
Irby continued, "Irresponsible breeding, inhumane living conditions, and public exploitation is a serious problem in the U.S., and caging these wild animals also presents a threat to human health and safety."