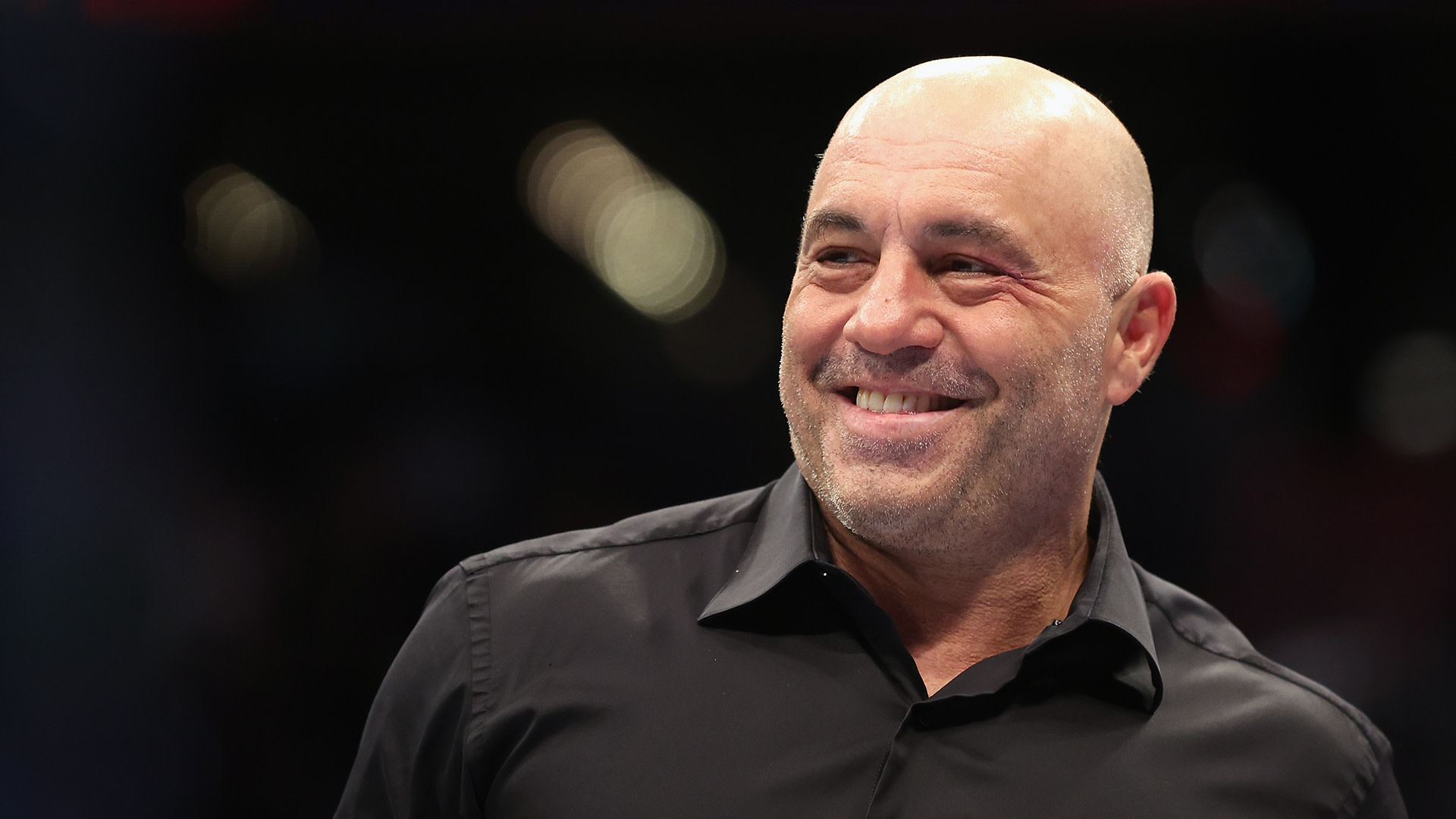 Joe Rogan might want to check his facts. 
The podcast host was caught parroting fake news during a recent episode of the Joe Rogan Experience with guest Bryan Sharpe, aka the conspiracy theorist known as Hotep Jesus. In the clip, Rogan said he "read something briefly and I didn't get into the article" about a bill in Australia that could "outlaw you growing your own food" in the country.
He said that "someone" has been "trying to pass" the bill into law, and then launched into a mocking accent and scrunched face. "They were saying, 'Whoa, you could grow your own food. And what else? The disease was from your food. It infects the population, kills us off. Oh, we can't have that," he said. 
Rogan then launched into his own explanation for why such a bill might exist.
"You could justify it if you were a real piece of shit, you could say, 'most pandemics come from agriculture' … fucking creeps man, these fucking creeps, they got a good grip on people during the pandemic," he said. "That's how you motherfucking smoke out an anti-vaxxer, you can't even go to the grocery store any more and you can't grow your own food." 
Rogan then requested his producer Jamie Vernon pull up an article on the topic, who quickly informed the podcaster that "nothing's coming up." Rogan pulled out his phone in an attempt to find whatever article it is he thought he read. "It's gotta be a real thing," Rogan said. "It seems too good to be true."
Eventually, he conceded that he couldn't find anything. "Damnit, better not be fake," he said. "It might be fake." His guest, unprompted, added, "Even if it's fake, the fake is usually the warning."
As the Guardian reported, Rogan appeared to have been fooled by a false claim regarding the Agriculture Legislation Amendment Bill 2022 in Victoria, Australia. Similar claims have been made across various social media sites, including Twitter and Instagram. 
The actual legislation won't prevent anyone from growing their own food, however. "The Agriculture Legislation Amendment Bill 2022 will help safeguard food security, food safety and access to export markets," said a spokesperson. The bill will prohibit the sale of animals deemed pests and "diseased plants," but it does not stop citizens from growing and eating their own food.